The Lagos State Safety Commission is responsible for the coordination of all Government matters relating to the safety of lives and property of Lagosians. The Commision is vested with powers to formulate policies, provide advisory and be the regulatory body on safety related issues.
Vision
To proactively make safety a lifestyle in Lagos State, a world-class city, and maintain the leading change.
Mission
To develop policies and strategies that will build a sustainable safety culture through a regulated and coordinated safety system.
MR MUDASHIRU OLAIDE ALABA TALABI
DIRECTOR, FINANCE AND ACCOUNTS
Mr Talabi was born on 20 th  May, 1964. He attended Ahmadiya Primary School, Elegbata, Lagos, Trinity Foundation Technical School, Apapa, Lagos from 1977-1978. He obtained his West African School Certificate from Methodist Boys High School, Lagos in 1982. Mr. Talabi attended Ogun State University, Ago Iwoye where he obtained a BSc in Accounting in 1988. He also has a master's degree in Financial Management from the Lagos State University in 1998. He is a member of association of National Accountants of Nigeria and Chartered Institute of Taxation. Mr. Talabi is married with children.
---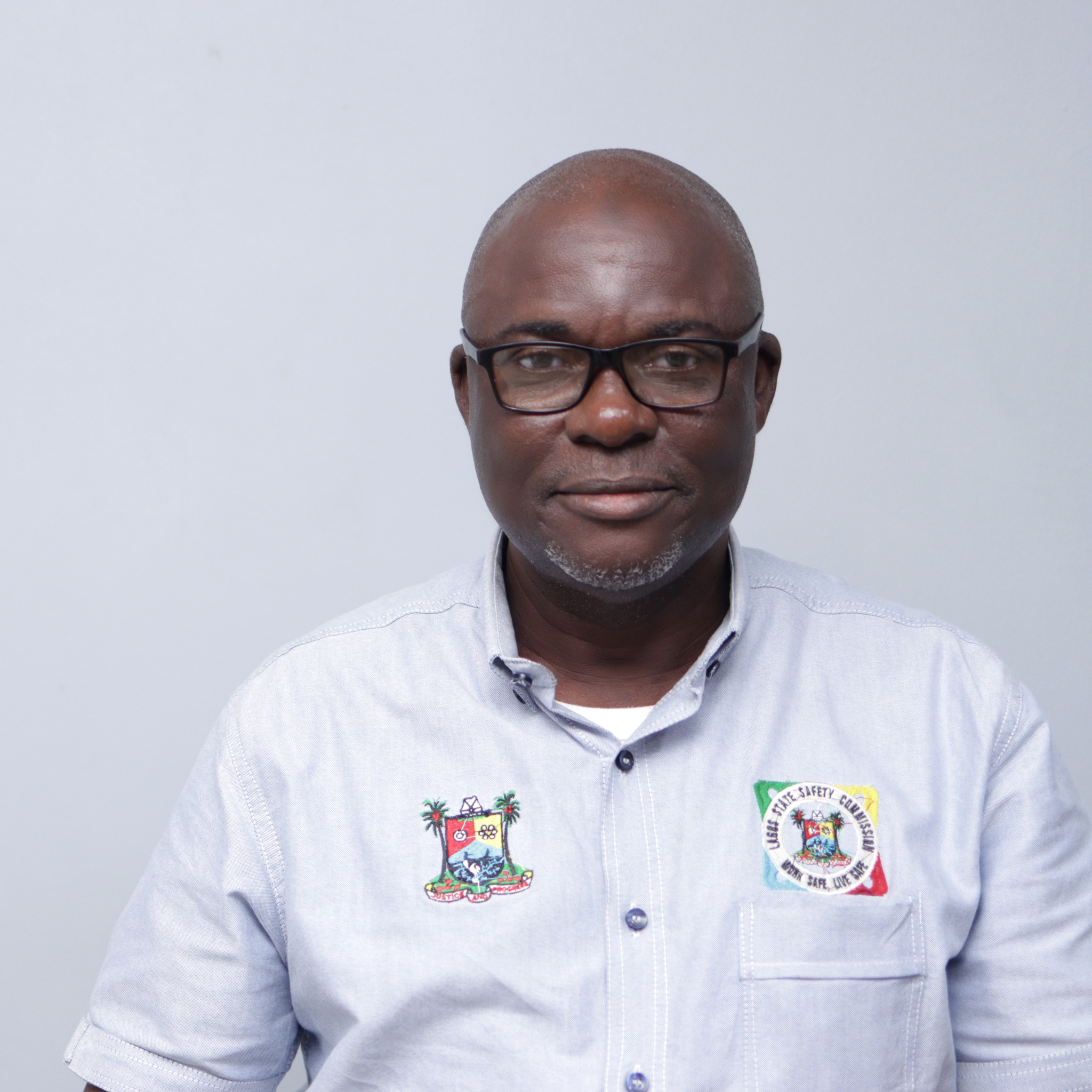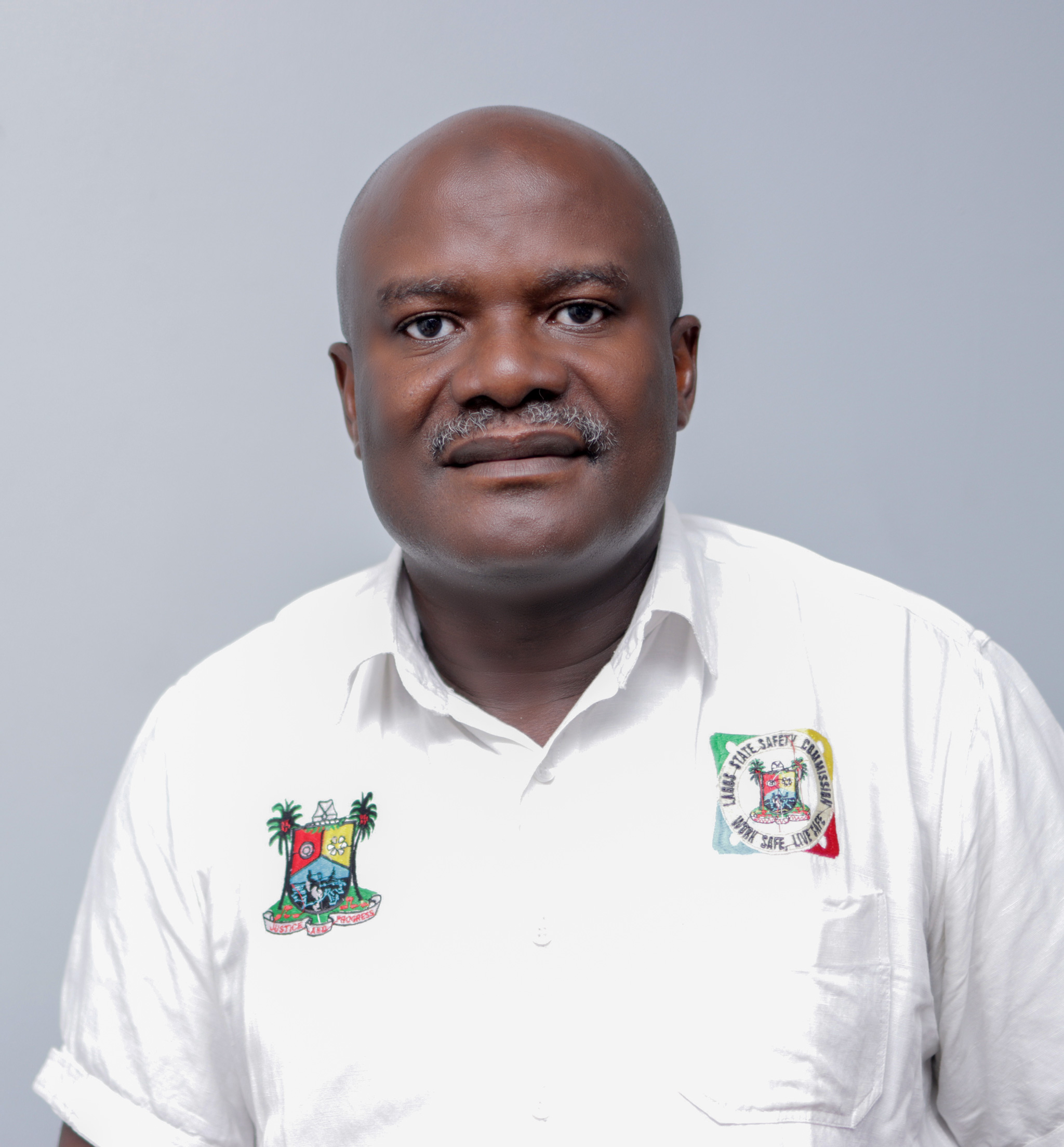 MR FESOMU TAIWO HUSEIN
DIRECTOR – ADMIN & HUMAN RESOURCES DEPARTMENT
Mr. Fesomu Taiwo Husein was born on the 18 th  of November, 1967 in Ijede, Ikorodu,lagos State into the Family of Mr. and Chief (Mrs.) Kilani Raheem Fesomu of Ijede. He attended Ahmadiya Primary School (Now An-wa-rul-Islam Primary school, Ijede), Ikorodu, lagos State for his primary education (1973-1979). His Secondary School Education was at Oriwu College ikorodu, Lagos State in 1979-1984/85 where he completed his West African School Certificate. He proceeded to the Lagos State College of Education (Now Adeniran  Ogunsanya College of Education) Otto, Ijanikin for his Nigerian Certificate in Education (NCE) from 1987-1990. He was admitted to the prestigious Obafemi Awolowo University, Ile Ife where he studied Economics and graduated in 1995 with Second Class Honours (Upper Division) B.sc (Hons) Economics.
---
MR ADEYINKA ADEBIYI
HEAD, PUBLIC SAFETY AND WELLBEING
Adeyinka Adebiyi hails from Ilaro, Yewa (Egbado) South Local Government Area of Ogun State, Nigeria. He attended Government Technical College, Abeokuta, Ogun State; Federal College of Education (Technical), Akoka, Lagos for his Technical Teachers Certificate and University of Nigeria, Nsukka for a degree in Vocational and Technical Education with specialization in Electrical/Electronics. Thereafter, he proceeded to the Lagos State University, Lagos for Masters in Public Administration (MPA), Human Resources Management.
He began as an Electrician in a Textile firm and later joined Lagos State Public Service as an Instructor at Government Technical College, Ikorodu.
---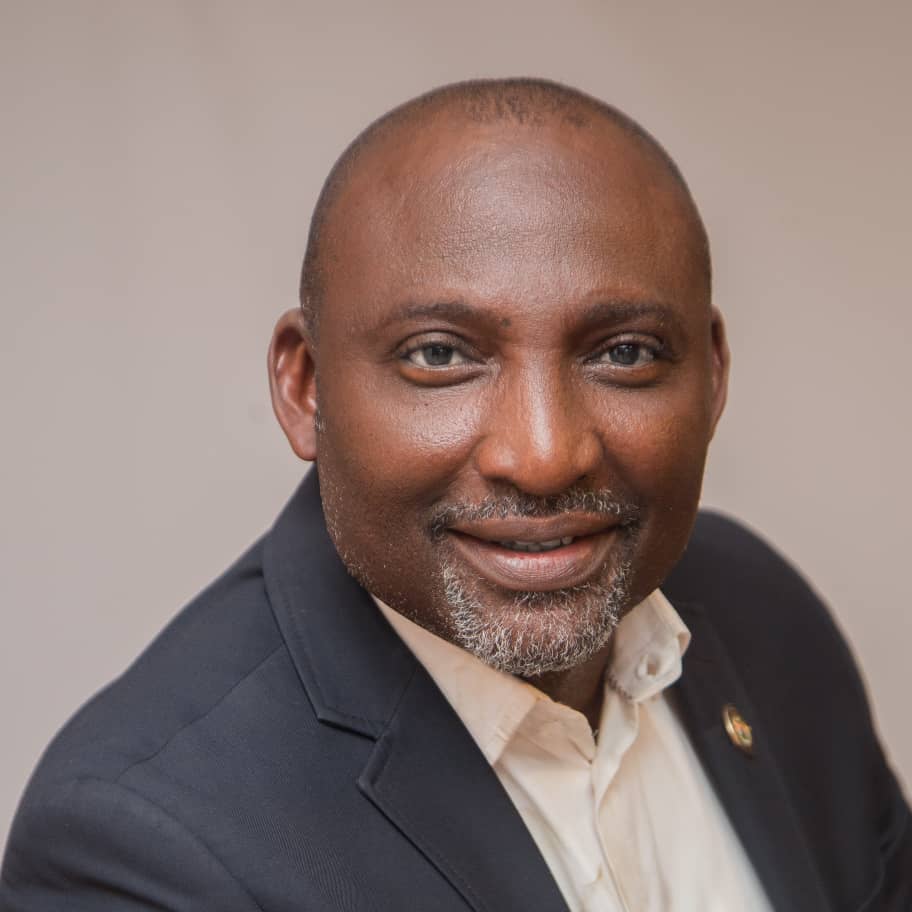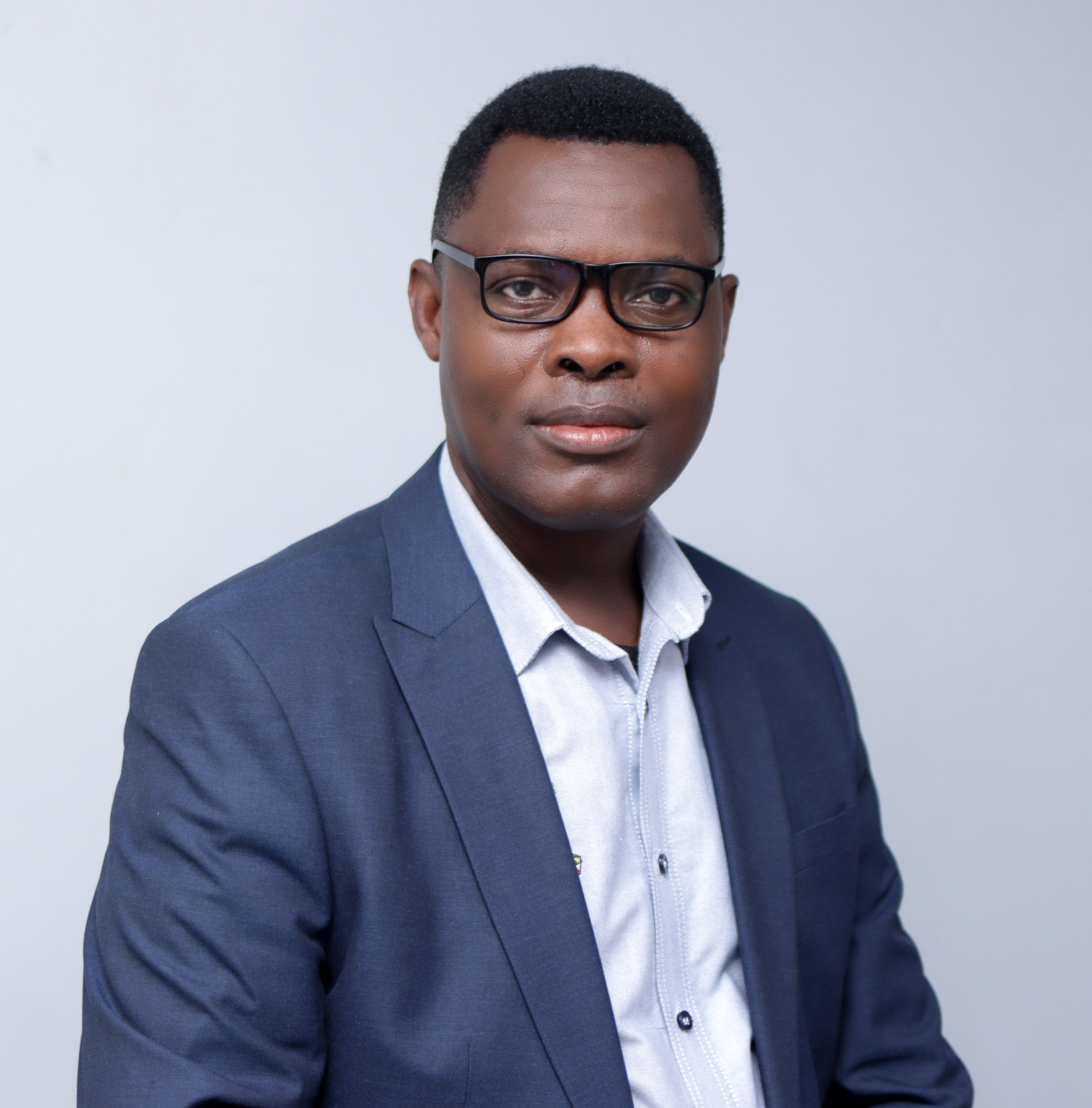 ASIYANBI, BABATUNDE OLABOSIPO
HEAD, COMPLIANCE & ENFORCEMENT DEPARTMENT
Mr. Asiyanbi was born on 14 th  January 1971. He holds a bachelor's degree in Industrial Chemistry from the University of Ilorin, in 1995, master's in public administration (MPA, Planning, Research and Statistics) 2001 and presently studying for Masters in Environmental Management (FUNAAB, Abeokuta) He attended Awori College, Ojo between 1983 – 1988. In the year 2000, he joined the Lagos State Public Service as Scientific officer II on Grade level 08. Mr. Asiyanbi served in different capacities and rose through the rank in the course of his career to the present post of Assistant Director in 2018. He was posted to the Lagos State Safety commission in 2019 from the Lagos State Environmental Protection Agency.
---
GEORGE ESTHER IJEOMA MRS .
DIRECTOR, SAFETY TRAINING EDUCATION AND SKILLS DEVELOPMENT DEPARTMENT.
Mrs George Esther was born on the 26th April 1966 in Lagos Mainland . She attended Our Lady of Fatima Primary School Surulere Lagos in 1973 - 1979 for her Primary School Education. She proceeded to Reagan Memorial Baptist Girls High School Yaba Lagos between 1979 - 1984,Where she Completed her West Africa Examination Council She attended Federal College of Education Kontagora Niger State in 1986 - 1989 where she Studied Economics & Mathematics and Obtained Nigerian Certificate in Education ( NCE) .She proceeded to Ekiti State University in 2005 and Obtained a Bachelor Degree in Economics Education . She joined the Lagos State Public Service as Classroom Teacher Master grade III on Grade level 07 on the 4th December 1991 and was Confirmed on the 4th December 1993.
---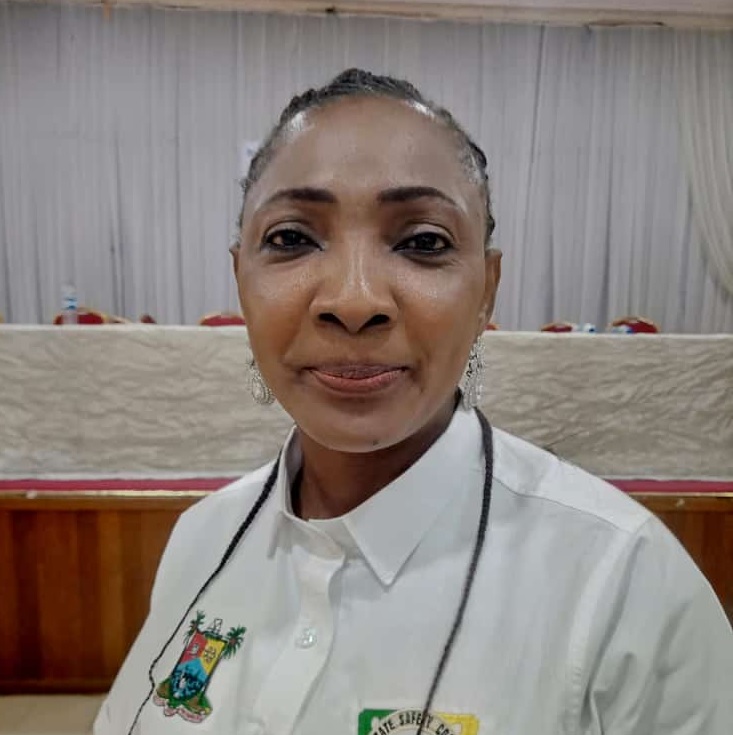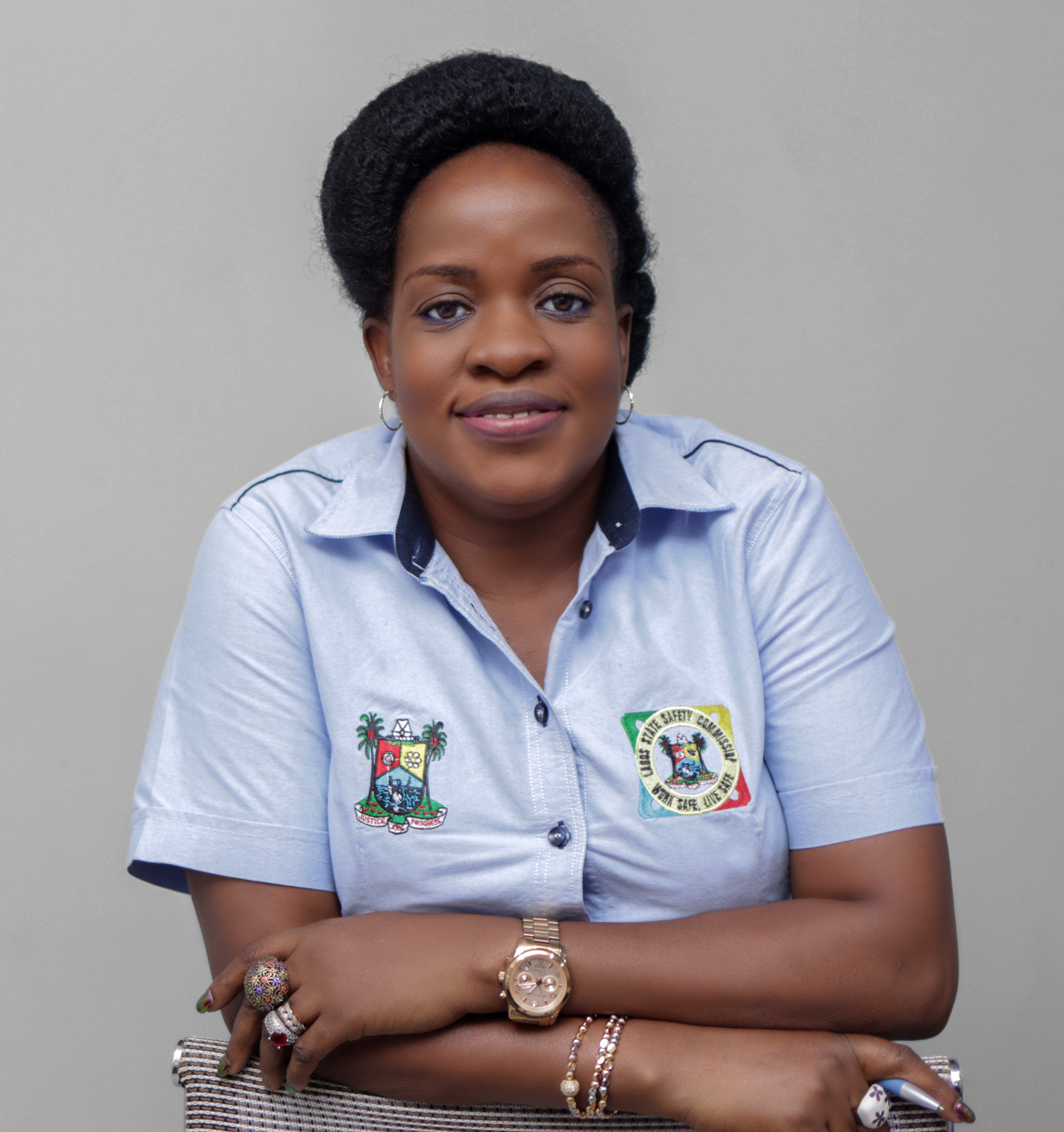 MRS ADERONKE ADEKOJE
HEAD, LEGAL DEPARTMENT/SECRETARY
Mrs. Adekoje was born on 11th September 1971 in Lagos State. She attended Our Lady of Apostle Secondary School, Yaba from (1982 – 1988). She holds a Bachelor's Degree in Law from Obafemi Awolowo University in 1997 (LL. B). She served her mandatory National Youth Service Corps (NYSC) in Eboyin State at the Eboyin State Ministry of Justice (1997 – 1998). Mrs. Adekoje was called to Bar as a Solicitor and an Advocate of the Supreme Court of Nigeria in 1999. She then joined the Lagos State Government Public Service in year 2000 on Grade Level 09 as a State Counsel and served in other departments under the Ministry of Justice such as Directorate of Public Prosecution and the Office of the Public Defender, Citizen Mediation Centre in the Ministry of Justice.
---
VICTORIA OLU DEBITE
Ms. Debite Victoria Olu holds a BSc. In Health education from the prestigious University of Lagos and HND Environmental from Lagos State College of Health and Technology, Yaba, Lagos. She has gained her experience from the Ministry of Environment, Ministry of Health, (Directorate of Occupational Health and Safety) and currently Lagos State Safety Commission as Head, Safety Audit 1 She's an astute occupational Health and Safety professional following garnered trainings in the following: Dental Safety, Job Hazard Analysis, Safety in workplace, International Certificate in Jetty and Terminal Operation Safety, Oil Spill Control, Oil and Gas Management Safety, Excavator Safety amongst others..
---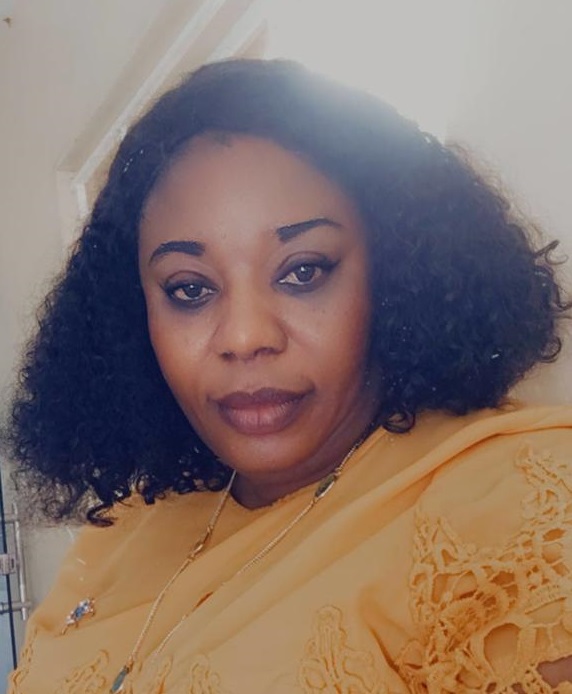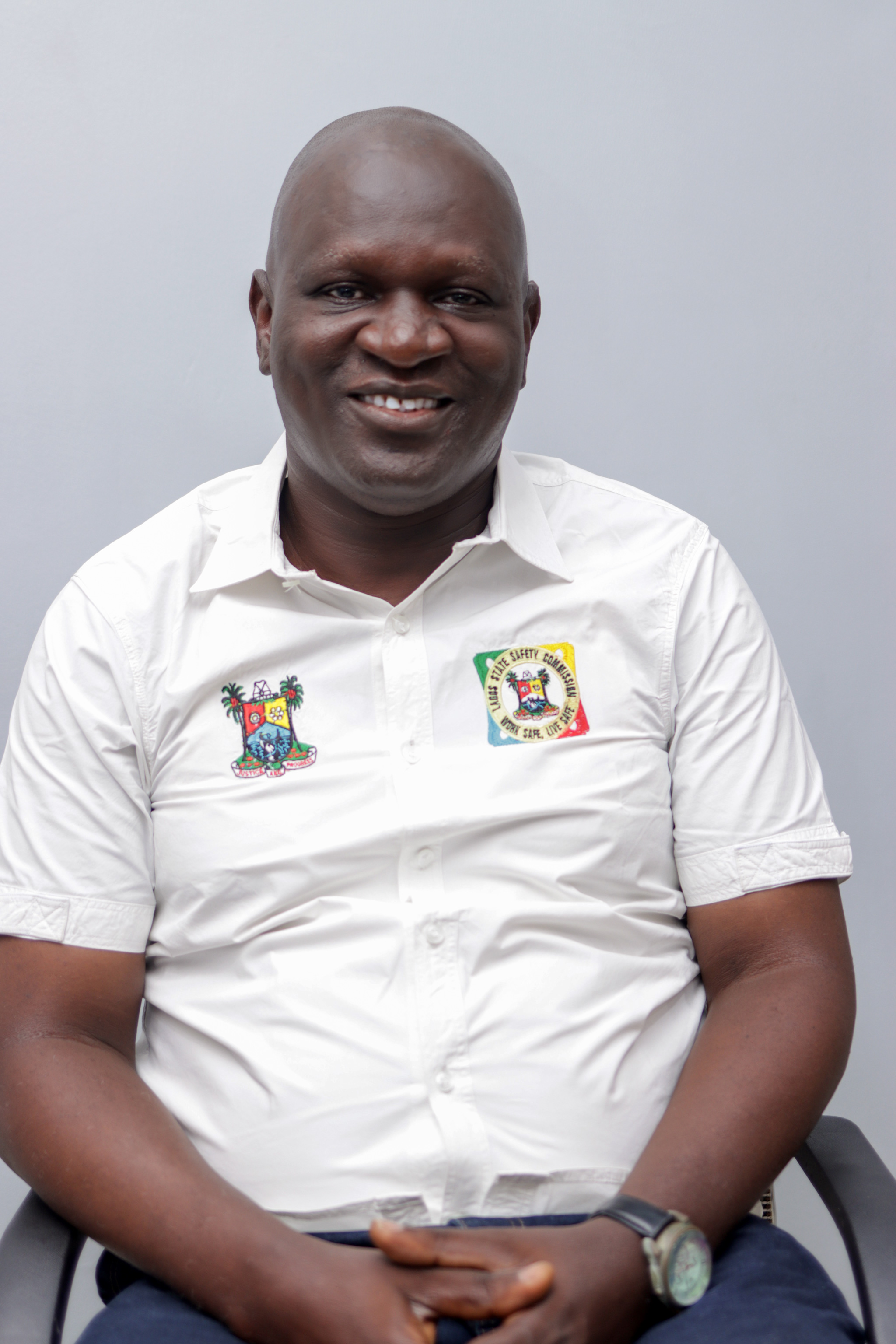 Mr Kuyinu Olugbenga Olayinwola
---
Mr. Akinoso Taiwo Olugbenga
HEAD, Policy Standard _ Research Department
---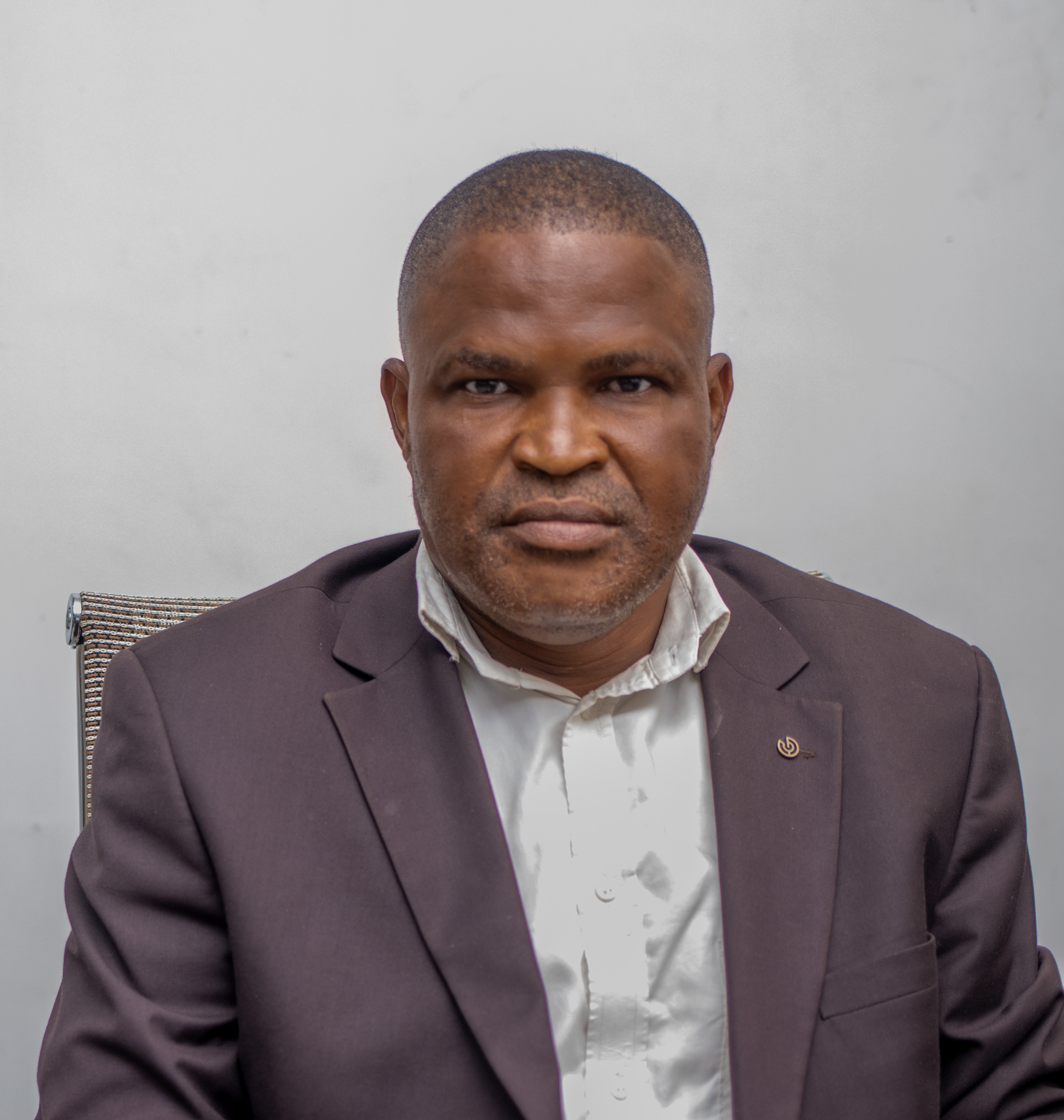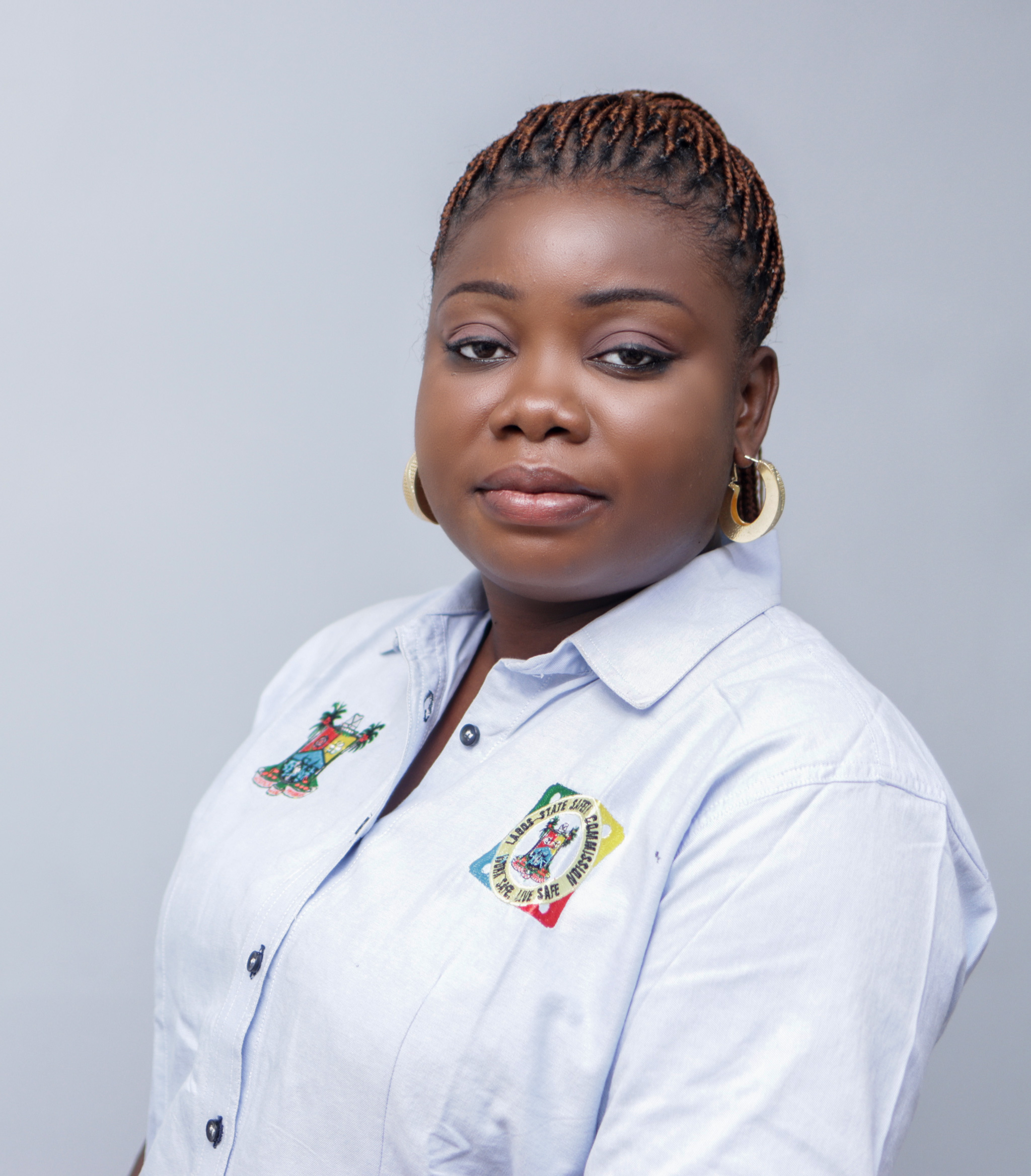 Mrs. Olufowose Omolola Mabel
---
Mrs. Omotayo Ifeyemi
HEAD, Risk Management Regulatory Affairs Department
---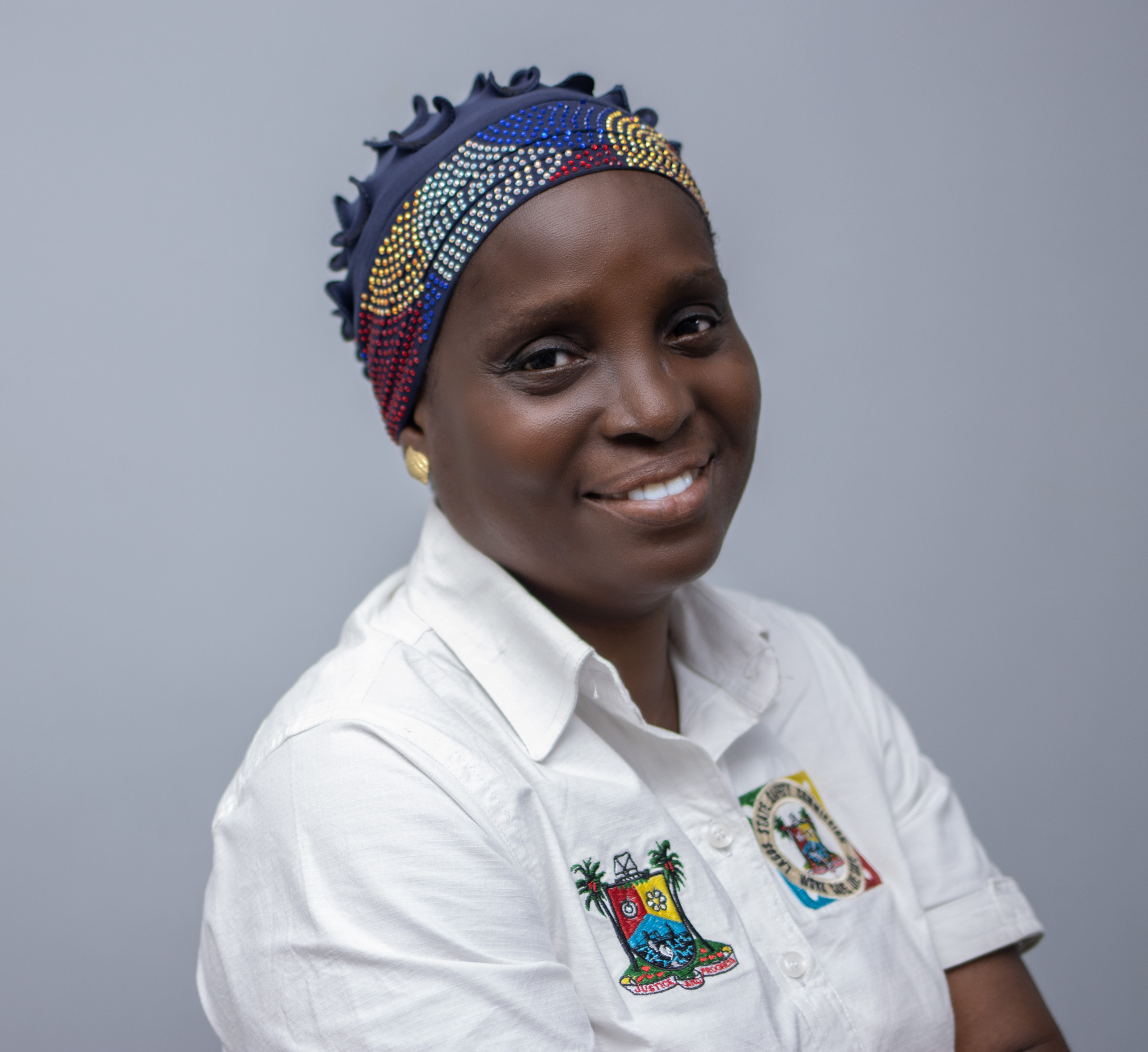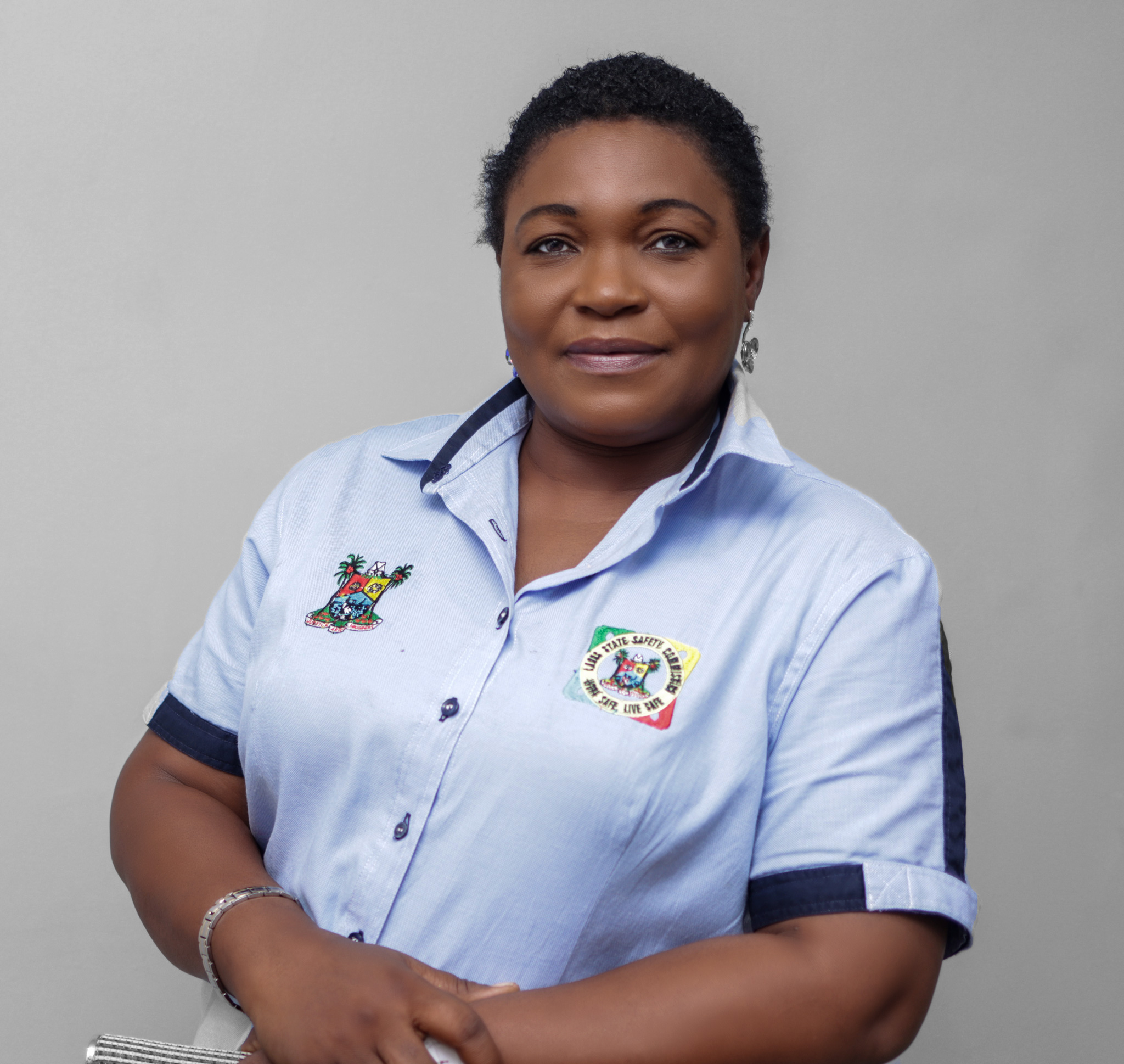 Mrs. Okoh Adewunmi Foluke
HEAD, Public Affairs Unit
---
Engr. Todowede Festus Hodewu
HEAD, Safety Audit II Unit
---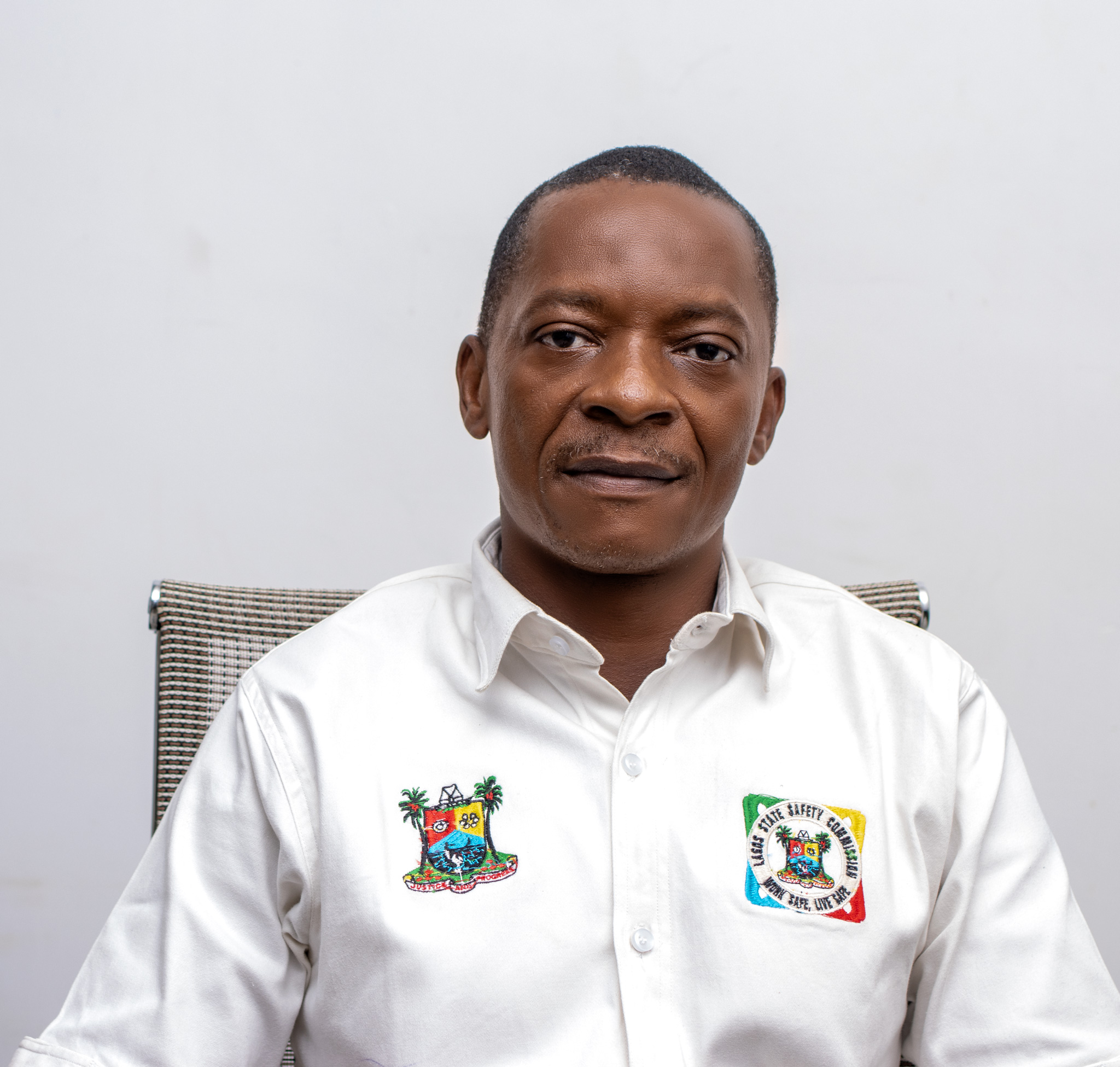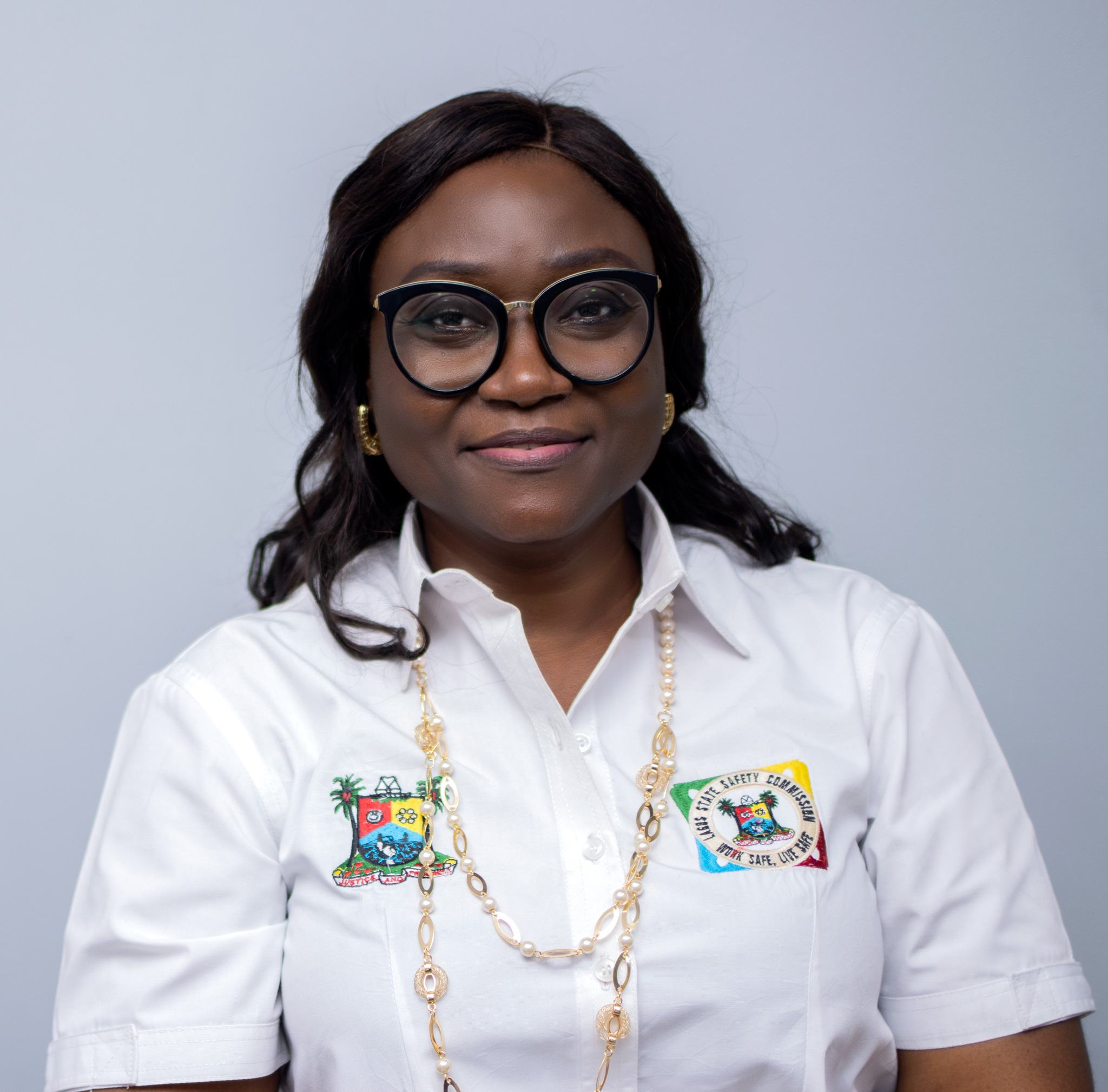 Mrs. Jegede Olubumi Cecilia
HEAD, Event and Hospitality Safety Unit
---
Mrs. Ibrahim Rahmot Olayinka
---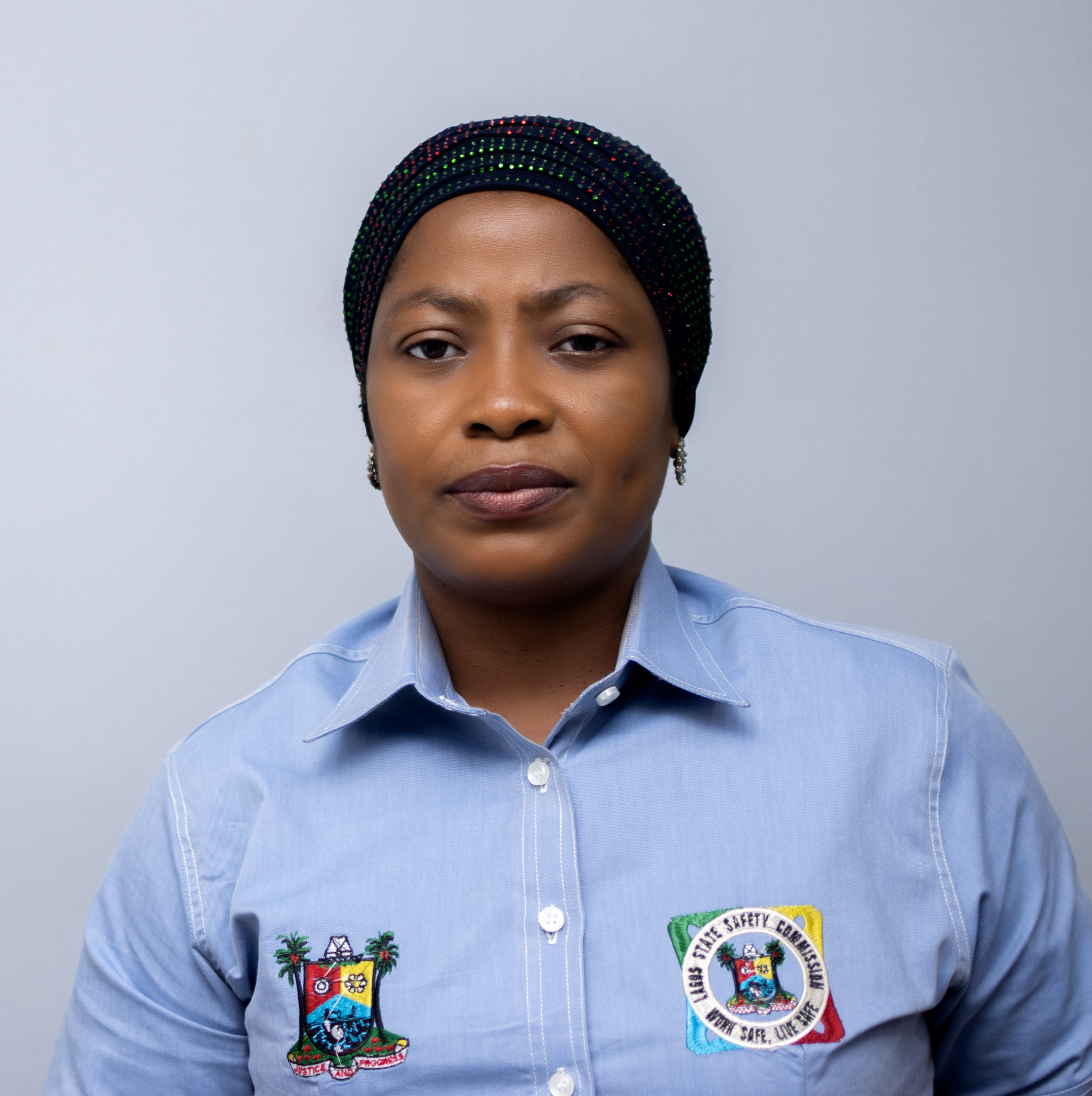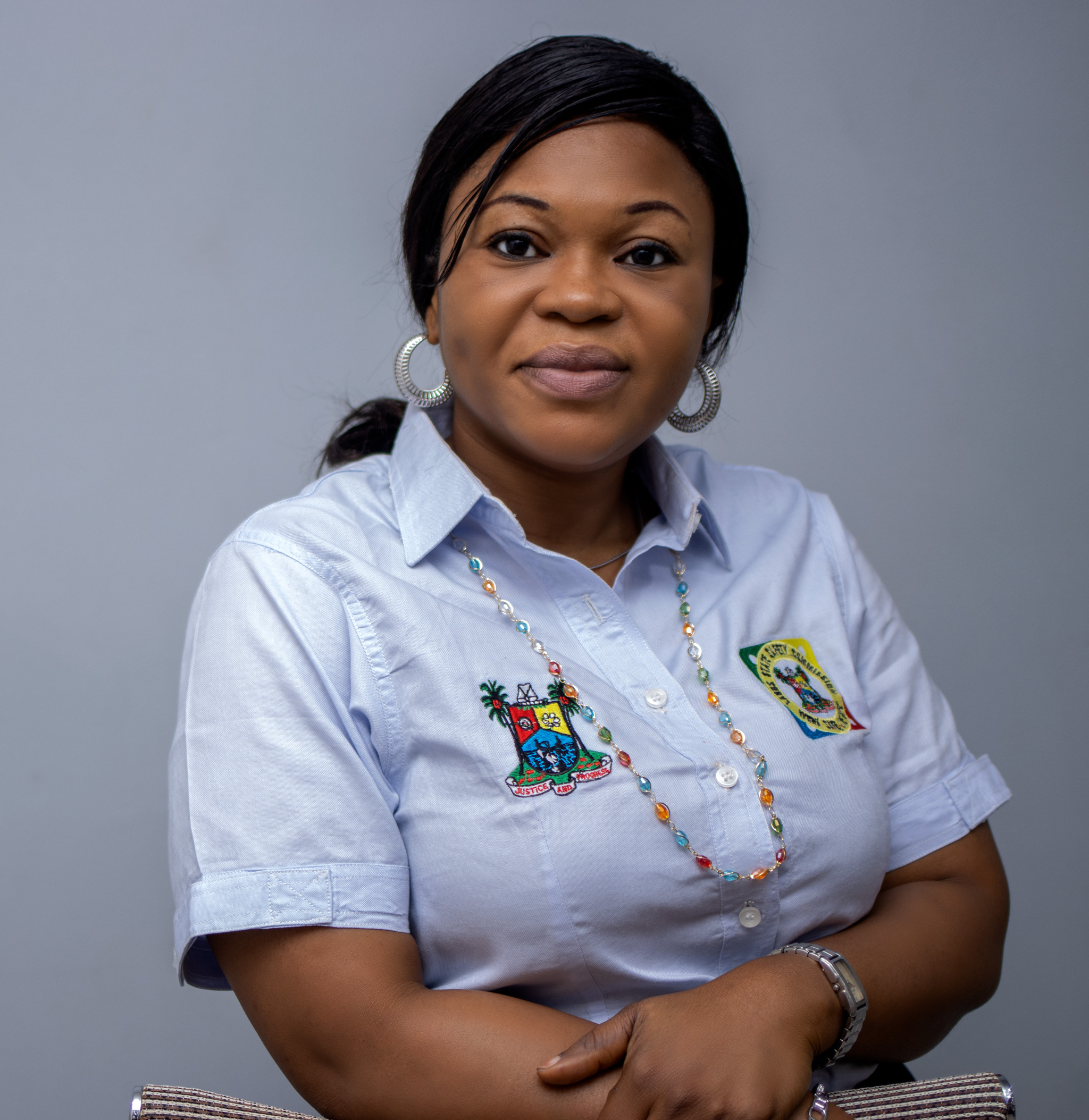 Mrs. Okeowo Rashidat Adesola
---